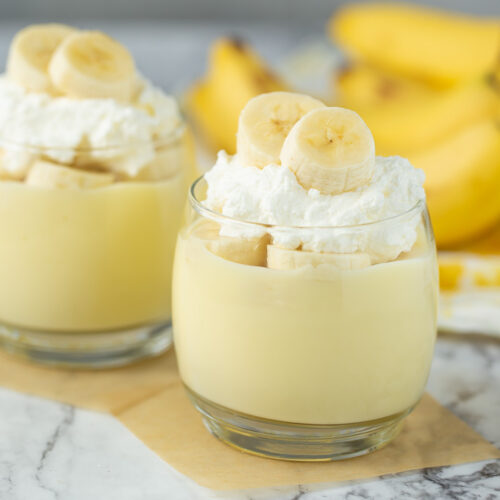 Banana Pudding
Ingredients
¼

cup

1% low fat or fat free milk

4

teaspoons

sugar

1

teaspoon

vanilla

2

medium bananas cut into quarters

2

cups

plain low fat yogurt

1

medium banana

cut into slices, reserve for toppin
Instructions
Wash hands with soap and warm water.

Mix milk, sugar, vanilla, and banana quarters in blender until smooth.

Pour mixture into a small bowl; fold in yogurt. Chill for 1 hour.

Spoon into small dishes. Put 2 banana slices on each dish just before serving.
Notes
Nutrition Facts (Per Serving)
calories, 116; carbohydrate, 24 g; protein, 4 g; total fat, 1 g; saturated fat, 1 g; trans fat, 0 g; cholesterol, 6 mg; fiber, 2 g; total sugars, 16 g; sodium, 47 mg; calcium, 144 mg; folate, 0 mcg; iron, 0 mgl percent calories from fat, 8%.